August 26
Site update
New music video:
Gotta Be You
August 25
Site update
More interviews have been added to the site. You can check out new and old ones in the 'Interviews' section.
August 19
3T.com is back online.
At the moment they are working on their new album.
August 8
Happy birthday Taryll!
Have a great day and good luck on blowing out 30 candles ;)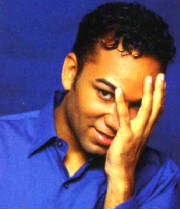 August 7
Site update
New video of the month
August 4
Happy birthday Taj!
Hope you'll have a very nice day with your friends and family.
Save some cake for us ;)